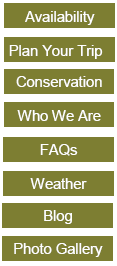 Fishing in Canada just doesn't get any better!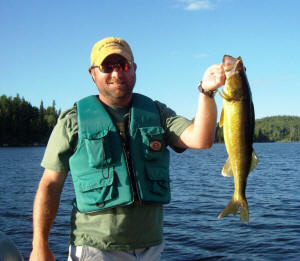 Trophy northern pike and walleye wait at your doorstep at Bow Narrows Camp, a boat-in Canadian fishing camp on fabled Red Lake in Northern Ontario. American Plan and Housekeeping Plan Packages include everything. We even clean your fish! Twenty miles from the nearest highway, Bow Narrows Camp is deep in the Canadian wilderness. It's like a fly-in fishing camp but you are taken there by a large, fast boat instead of a floatplane. This saves you expensive flight costs and is more reliable than air travel. The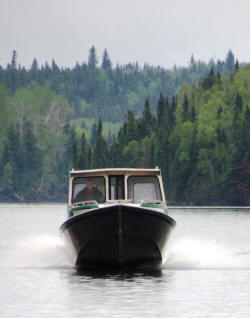 camp is completely modern.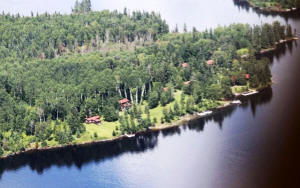 Each of its lakeside cabins has bathrooms with showers, kitchens and living areas and is supplied with electricity 24 hours a day from the camp's own generator. Bow Narrows Camp is located in a protected narrows that lead to a variety of bays. You can always go fishing, regardless of the wind. Whether you are a dyed-in-the-wool angler, a couple or a family, you will love the beauty and serenity of Bow Narrows Camp. Don't let another day go by.
Click here and book your trip!